Offline Install: 百度网盘 code: n89a
The Text Box Translation Extension utilizes the Google Translate functionality to instantly translate the contents of any text box in the Chrome browser into the desired target language. For example, it automatically translates the content in the text box into English and replaces the current text within the text box.
Video Introduction:中文介绍,English Introduction
Instructions for Use
After installation, pin the "Text Box Translation" plugin to the toolbar.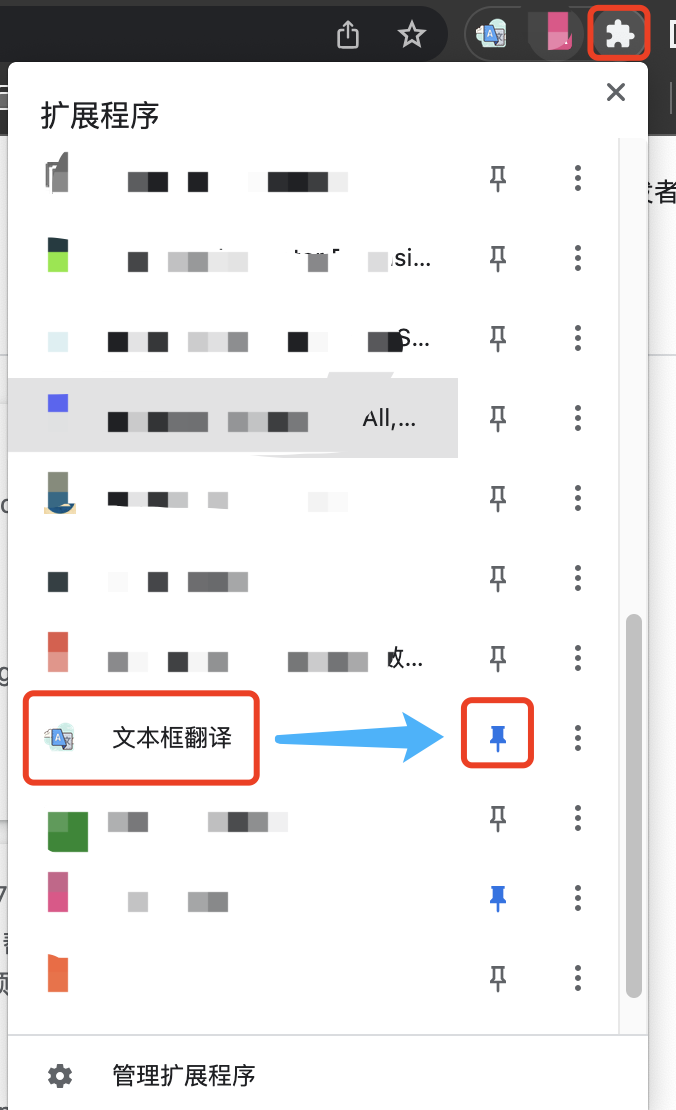 Click on the icon of this plugin in the browser toolbar to set the target language and trigger identifier.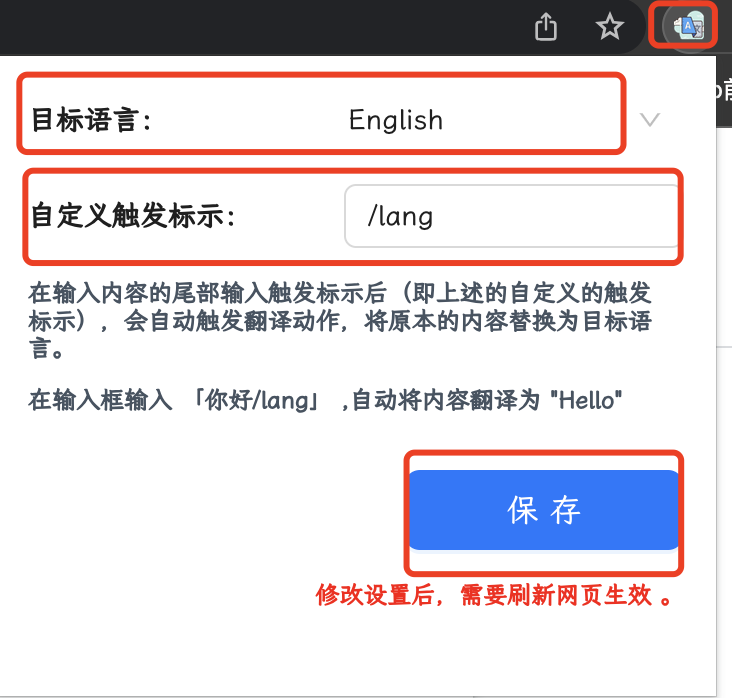 After entering the trigger identifier at the end of the input content (i.e., the custom trigger identifier mentioned above), the translation action will be automatically triggered, replacing the original content with the target language.
Entering "你好/lang" in the input box will automatically translate the content to "Hello".
It can be used in all input boxes on Google, Google Bard, Twitter, Weibo, Baidu, ChatGPT, and more.
If you encounter any issues during usage or have any suggestions, feel free to add me as a friend and let me know.